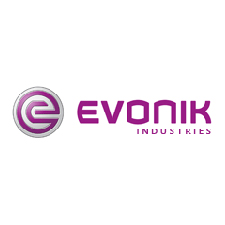 Primary Markets: Coating, Adhesive, Epoxy, Printing Ink, UV Cure, Polyester, Catalyst, PVC Rubber, Plastic, Free Flow, Pharma, Cosmetic, Personal Care, Spices, Food, Detergent, Defoamer
Territory: AL, AR, FL, GA, LA, MS, NC, NM, OK, SC, TN, TX
Trade Names:
AEROSIL®
, AEROXIDE®, AERODISP®,
ACEMATT®
,
SIPERNAT®
, ULTRASIL®,
DYNASYLAN®
, ZEOFREE®, ZEOTHIX®, ZEOLEX®, ZEOFOAM®
Product Description: Fumed Silica & Mixed Metal Oxides, Matting Agents, Precipitated Silica, Alumino Silicates, Silanes
About Evonik Industries: Evonik Industries is paving the way for a new technology whose applications include automotive finishes that are more scratch- resistant than ever before. The specialty chemicals company has developed an industrial-scale method for producing silane-modified binders for automotive finishes. The advantage of these silane-modified binders: silane groups increase crosslinking density, making it possible to create automotive finishes that are flexible yet harder, leading to improved scratch resistance.